Domènec. Not Here, Not Anyhere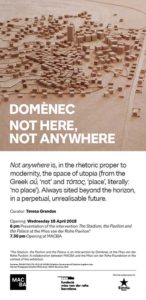 MACBA
19 Apr. to 11 Sep. 2018
The Stadium, the Pavilion and the Palace
Finissage of Raw Material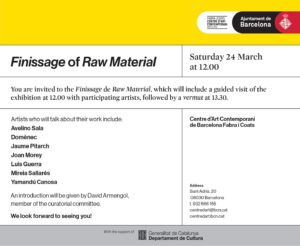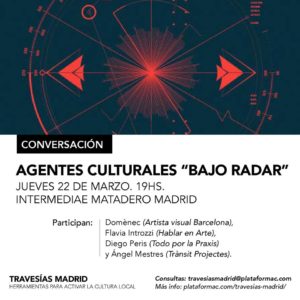 Domènec. Not Here, Not Anywhere. MACBA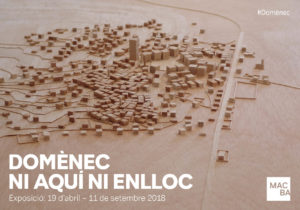 19 Apr. to 11 Sep. 2018
MACBA Museu d'Art Contemporani de Barcelona
Quaderns d'Arquitectura i Urbanisme # 268-269
Sostenere il palazzo dell'utopia at Quaderns d'Arquitectura i Urbanisme # 268-269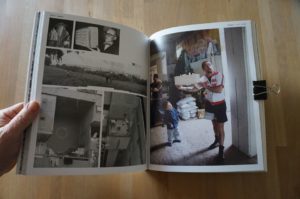 How to Live with Memory. Artistic Attitudes towards Architecture and Francoism
MUSAC, Museo de Arte Contemporáneo de Castilla y León
Avenida de los Reyes Leoneses, 24
24008 León
17 February, 2018 – 3 June, 2018
Artists: Toni Amengual, Sergio Belinchón, David Bestué, Albert Corbí, Juan Cruz, Domènec, Chus Domínguez, María García Ruiz, Alejandro S. Garrido, Iñaki Gracenea, Fran Meana, Rosell Meseguer, Txuspo Poyo, Ignasi Prat, Fernando Sánchez Castillo, Santiago Sierra, Begoña Zubero
Curatorship: Manuel Olveira
Solo exhibition of Domènec at MACBA
Curator: Teresa Grandas
April – September 2018
MACBA 
Plaça dels Àngels, 1
08001 Barcelona
http://www.macba.cat/en/exhibition-domenec/1/exhibitions/expo
This solo exhibition of Domènec (Mataró, 1962) offers a retrospective of his work from the late 1990s to the present, including some new projects. Using certain emblematic buildings or monuments of modernity as referents, Domènec analyses the proposals of the modern movement and its legacy within contemporary practice. Supporting his research are projects in situ, installations, maquettes, photographs, workshops, seminars and videos. Based on various local contexts, his work establishes a dialogue with other international themes to highlight the impact on the present of the utopian ideas that resulted from the Industrial Revolution and as a stand against capitalism.
Under The Shadow Of Participation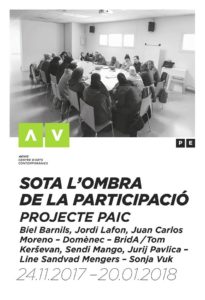 PAIC Project
ACVIC Centre d'Arts Contemporànires, Vic
24.11.2017 – 20.01.2018
Biel Barnils, Jordi Lafon, Juan Carlos Moreno / Domènec / BridA / Line Sandvad / Sonja Vuk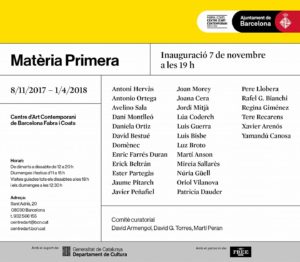 Fabra i Coats. Centre d'Art Contemporani de Barcelona
08 / 11 / 2017 – 01 / 04 / 2018
Curatorial committee: David Armengol, David G. Torres i Martí Peran
Artists: Antoni Hervàs, Antonio Ortega, Avelino Sala, Dani Montlleó, Daniela Ortiz, David Bestué, Domènec, Enric Farrés Duran, Erick Beltrán, Ester Partegàs, Jaume Pitarch, Javier Peñafiel, Joan Morey, Joana Cera, Jordi Mitjà, Lúa Coderch, Luis Guerra, Luis Bisbe, Luz Broto, Martí Anson, Mireia Sallarès, Núria Güell, Oriol Vilanova, Patricia Dauder, Pere Llobera, Rafel G. Bianchi, Regina Giménez, Tere Recarens, Xavier Arenós and Yamandú Canosa.