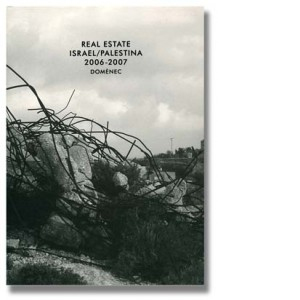 Domènec. Real Estate
Book of the projects Real Estate and 48_Nakba, produced in Israel / Palestine in 2006-2007
Text: Jordi Font Agulló
Published by: Espai Zero1. Espai Zero1 #25. ISBN 978-84-936974-7-1
Olot, 2009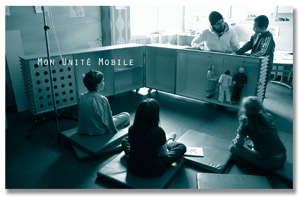 Domènec. Mon Unité Mobil
Book of the project Mon Unité Mobil, École Supérieure d'Art and Centre Hospitalier de Perpignan.
Text: Isabelle Narcy
Published by: Assosiation à une heure de toute part, association de l'École Supérieure d'Art.
Perpignan, 2008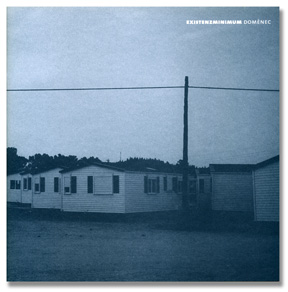 Domènec. Existenzminimum
Exhibition Catalogue
Texts: Jordi Font, Xavier Costa and Martí Peran
Lenguages: Catalan, Spanish and English
Published by: Fundació Espais d'Art Contemporani. Girona
Girona, October 2002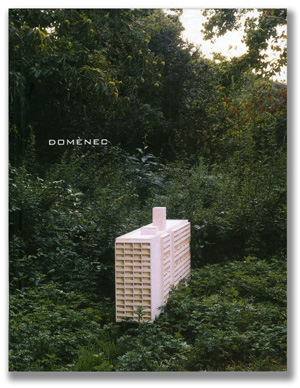 Domènec. Domestic
Monograph
Texts de Xavier Antich, Manuel Guerrero and Martí Peran
Lenguages: English, Spanish
112 Pages. Color
Cover: hardback
Size: 16 X 21 cm.
Published by: ACM
ISBN 84-95127-66-0
Barcelona, November 2001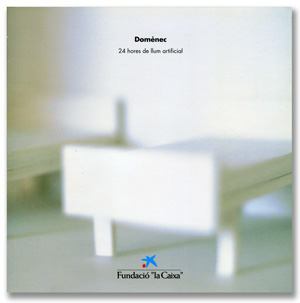 Domènec. 24 hores de llum artificial
Catalogue of the individual exhibition. Sala Montcada, Foundation "La Caixa".
Texts: Martí Peran and Robert S. Lubar
Languages: Catalan, Spanish and English
38 pages. Color
Edited: Foundation "La Caixa"
ISBN 84.7664-634-8
Barcelona, November 1998