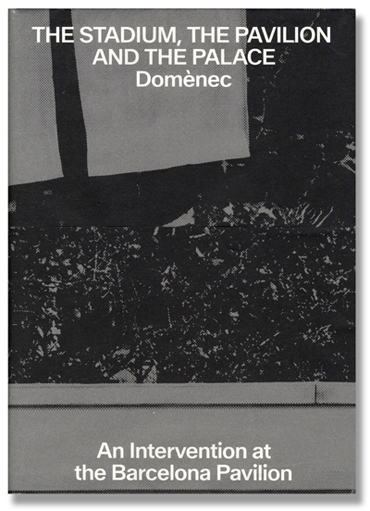 Domènec. The Stadium, the Pavilion and the Palace
Intervención en el pabellón Mies van der Rohe, Barcelona 2018
Textos: Domènec, Teresa Grandas y Juan José Lahuerta
Editado por: Fundació Mies van der Rohe, 2023
Idioma: Inglés
Medidas: 20 x 28 cm
Páginas: 104
Ilustraciones: Color y B/N
Encuadernación: Rústica con póster de sobrecubierta
ISBN: Inglés 9788412367065
Domènec. Not Here, Not Anywhere
Catálogo de la exposición individual en Ateneo Art Gallery, Quezon City, Manila, Filipinas.
Textos: Boots Herrera i Teresa Grandas
Idioma: Inglés
Editado por: Ateneo Art Gallery, Ateneo de Manila University, 2019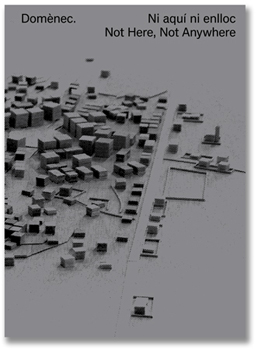 Domènec. Ni aquí ni enlloc. Not Here, Not Anywhere
Catalogo de la exposición individual en el MACBA Museo de Arte Contemporáneo de Barcelona.
Textos: Teresa Grandas, Jeff Derksen y Martí Peran
Lenguas: Catalán y ingles
Publicado por: MACBA Museu d'Art Contemporani de Barcelona, 2018
ISBN 978-84-92505-93-7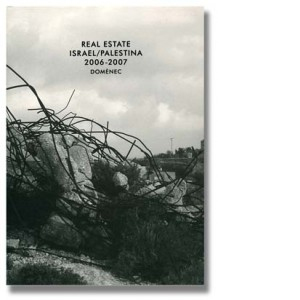 Domènec. Real Estate
Book of the projects Real Estate and 48_Nakba, produced in Israel / Palestine in 2006-2007
Text: Jordi Font Agulló
Published by: Espai Zero1. Espai Zero1 #25. ISBN 978-84-936974-7-1
Olot, 2009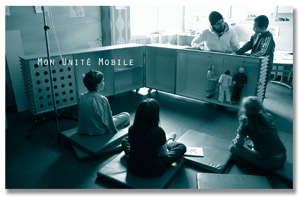 Domènec. Mon Unité Mobil
Book of the project Mon Unité Mobil, École Supérieure d'Art and Centre Hospitalier de Perpignan.
Text: Isabelle Narcy
Published by: Assosiation à une heure de toute part, association de l'École Supérieure d'Art.
Perpignan, 2008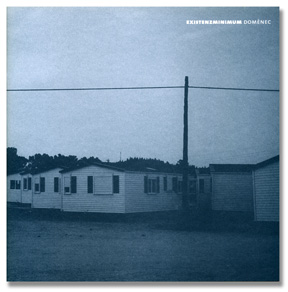 Domènec. Existenzminimum
Exhibition Catalogue
Texts: Jordi Font, Xavier Costa and Martí Peran
Lenguages: Catalan, Spanish and English
Published by: Fundació Espais d'Art Contemporani. Girona
Girona, October 2002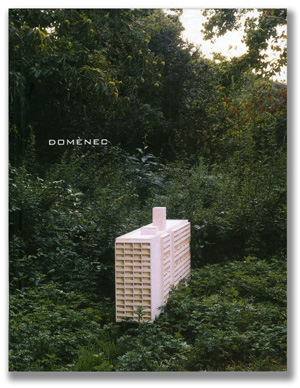 Domènec. Domestic
Monograph
Texts de Xavier Antich, Manuel Guerrero and Martí Peran
Lenguages: English, Spanish
112 Pages. Color
Cover: hardback
Size: 16 X 21 cm.
Published by: ACM
ISBN 84-95127-66-0
Barcelona, November 2001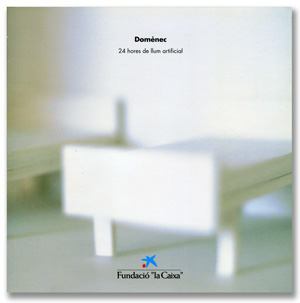 Domènec. 24 hores de llum artificial
Catalogue of the individual exhibition. Sala Montcada, Foundation "La Caixa".
Texts: Martí Peran and Robert S. Lubar
Languages: Catalan, Spanish and English
38 pages. Color
Edited: Foundation "La Caixa"
ISBN 84.7664-634-8
Barcelona, November 1998